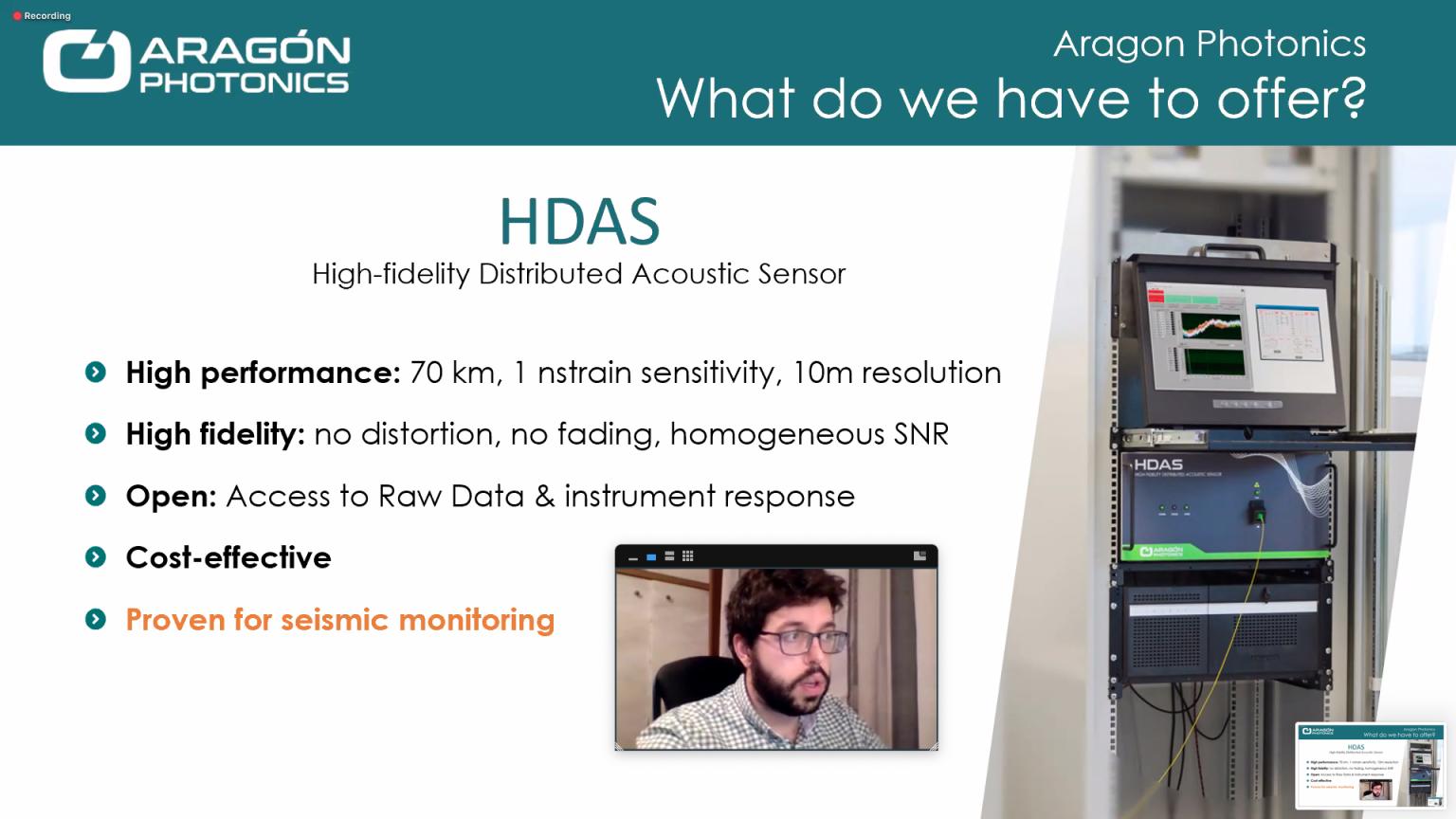 This December took place the AGU Fall Meeting, the largest gathering of Earth and space scientists in the world. Many sessions, Innovations, Town Halls, and Workshops were held over the two weeks that the event lasted.
In the schedule was included the 2020 AGU Workshop on Distributed Acoustic Sensing, that held many sessions included varied talk formats and topics related to collecting and using DAS data as well as presentations from instrument vendors aimed at a broad audience, from new users to experienced researchers.
Aragon Photonics participated in this section named "Industry Talks" where several companies presented our solutions for the seismology sector. Thus, our colleague Javier Vidal presented our HDAS team, an interrogator capable of detecting earthquakes using fiber optic cables, both terrestrial and undersea.
Below you can see the intervention made by our colleague Javier:
2020 AGU DAS Workshop: Part 4 Industry Talks